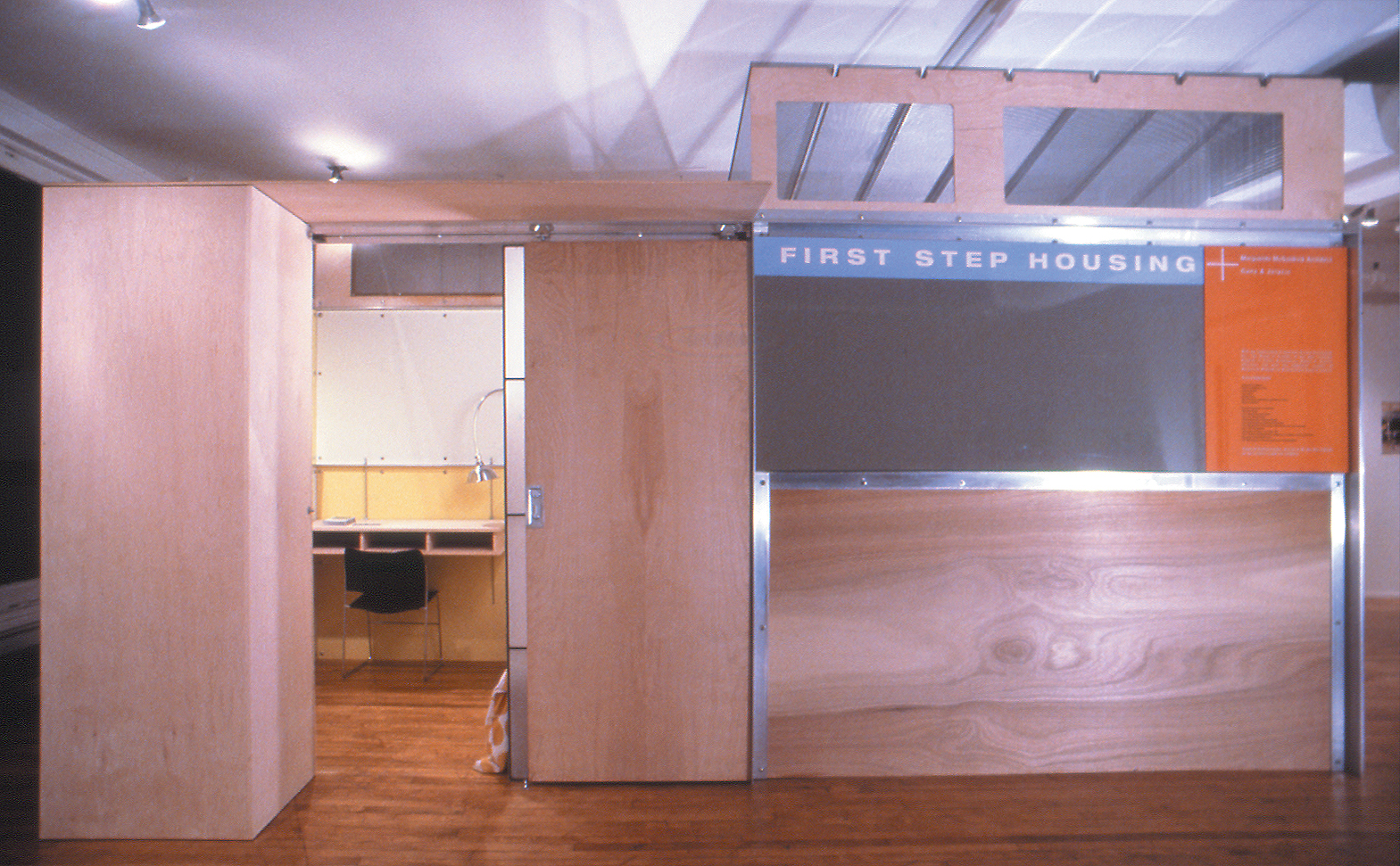 This system was commissioned by the not-for-profit Common Ground Community as "First-Step Housing." Gans, along with former partner Matthew Jelacic and fellow designer Marguerite McGoldrick worked directly with Bowery residents to create a room that could be installed within a larger shelter to provide a place to call home.
A single aluminum extrusion is used for both column and beam sized to carry a 300 pound per foot load over an eight to ten foot span.
The cruciform, reminiscent of Mies van der Rohe's but used quite differently, allows wall panels to be bolted and doors to be hung from the flanges in any position. The aluminum is easily cut and drilled on site.
The walls are laminated plywood drilled and bolted to the flanges, giving the frame the torque strength to support hung furniture such as a desk.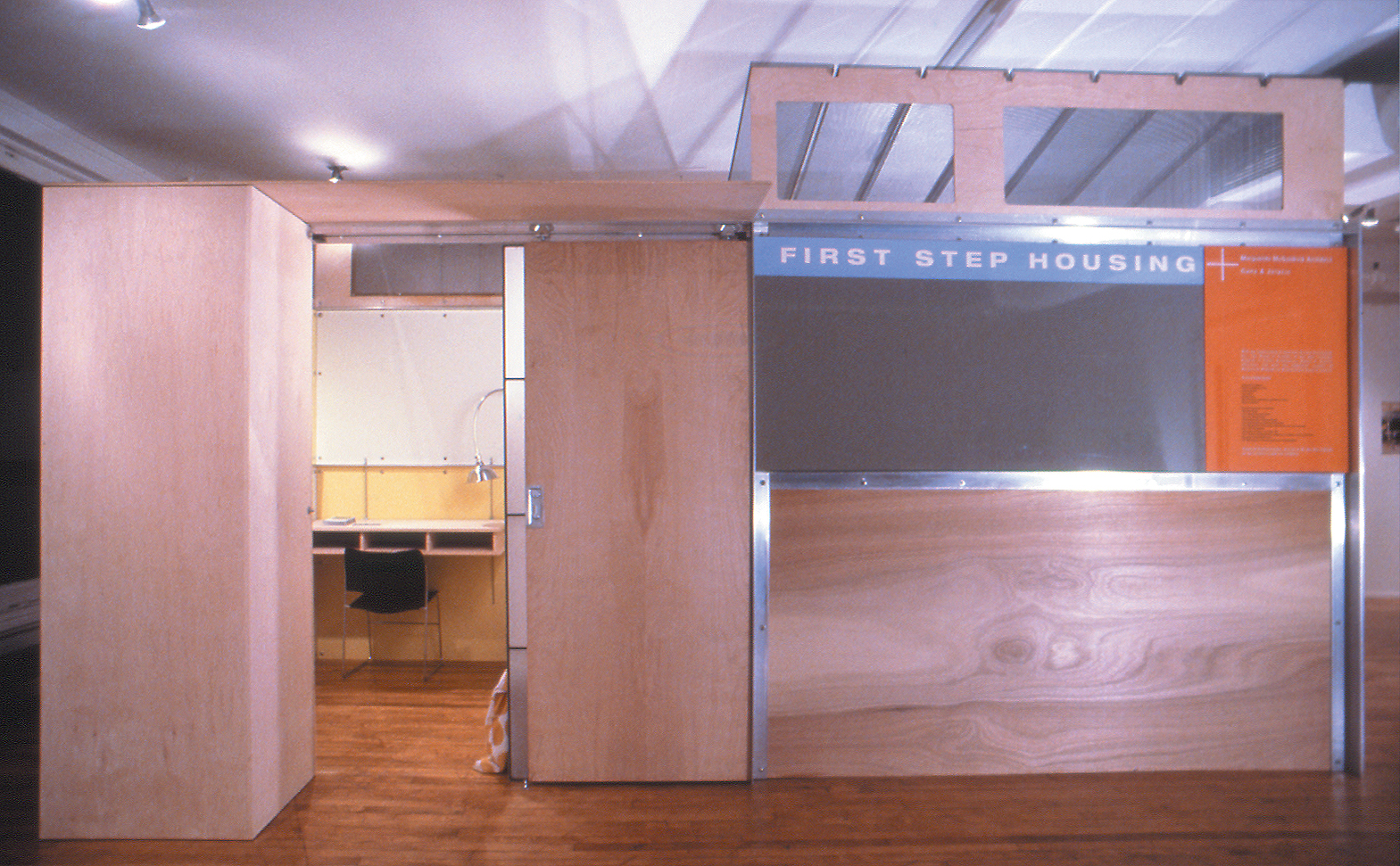 To control privacy there are three panels of perforated screen, translucent Kalwall and wood that slide and stack over the armoire and door openings in various ways.
The frame can be shipped flat and then assembled with plywood panels bought on site.
Although the prototype was designed for a specific single male population, it has can be adapted for families by conjoining units and for other uses, including emergency housing.