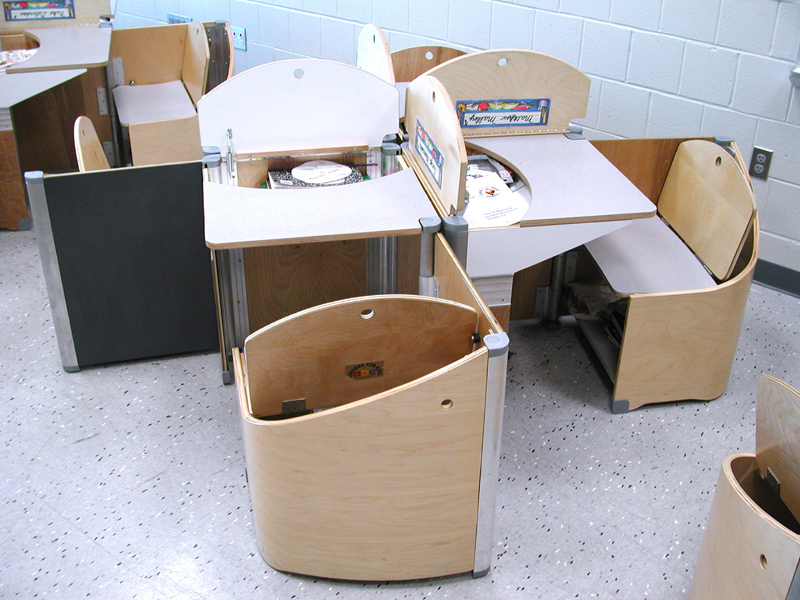 Commissioned by the School Construction Authority of New York as a "desk of the future" to serve the need for simultaneous digital and analog skill development, WORKBOX is a mobile work station and "home base" that children can identify with. It has an oversized desk surface with a flip up compartment, a built in chair, and a locker.
The aluminum frame,laminated panels and curved plywood seating provide material warmth and durability. The hinges and hardware were custom designed by the architects for the desk.
Writable laminate surfaces are durable and can be coordinated in various colors.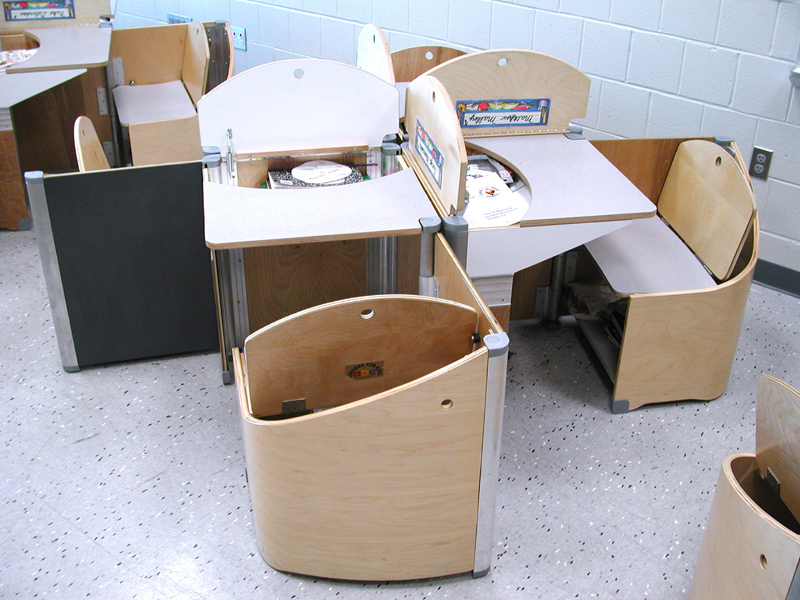 At 22" square when compacted, and 22" x 42" when in use, the Workbox can be easily moved on casters into various configurations and locations. Here it is shown at PS 122 in Queens in a pinwheel that fosters social interaction when the lids are down but promotes focus when lids are up.
Patent # 5,967,600 received 1999.
Permanent Collection of the New York Historical Society 2001
- Interiors for the Under Five Set, Melissa Jones, Wiley Academy 2003
- Casabella, 3.2002
- AD, vol. 71 no 6 2001
- It Spends Summers in the Closet, Elaine Louie, New York Times 5.30.2000