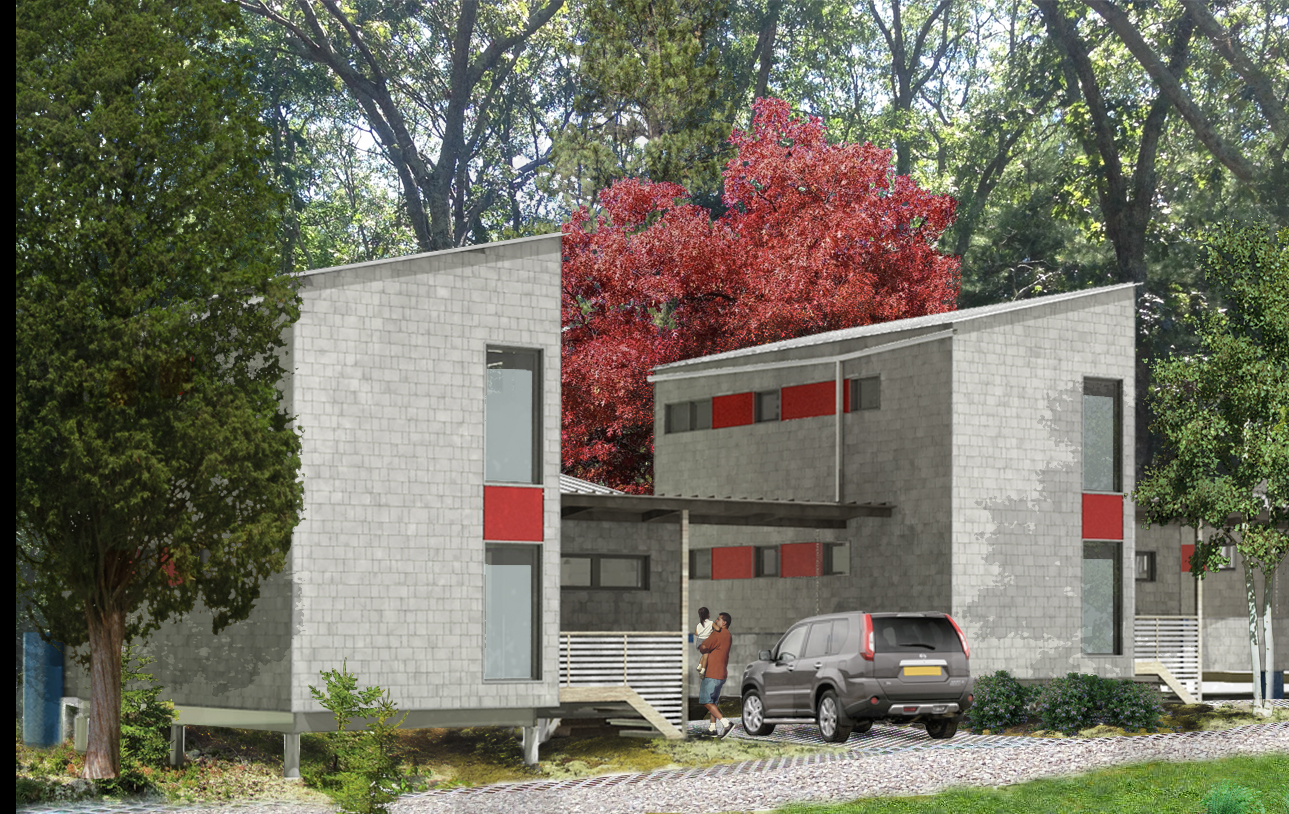 SAG HARBOR COTTAGES: AFFORDABLE HOUSING FOR THE EAST END
Designers: Gans studio, Jonathan Kirschenfeld Architecture, Garrison Architects
The Sag Harbor Community Housing Trust commissioned Gans studio and team to design a replicable model of sustainably-constructed workforce housing that is sensitive to the small-scale residential typology and unique ecology of East Hampton, Long Island.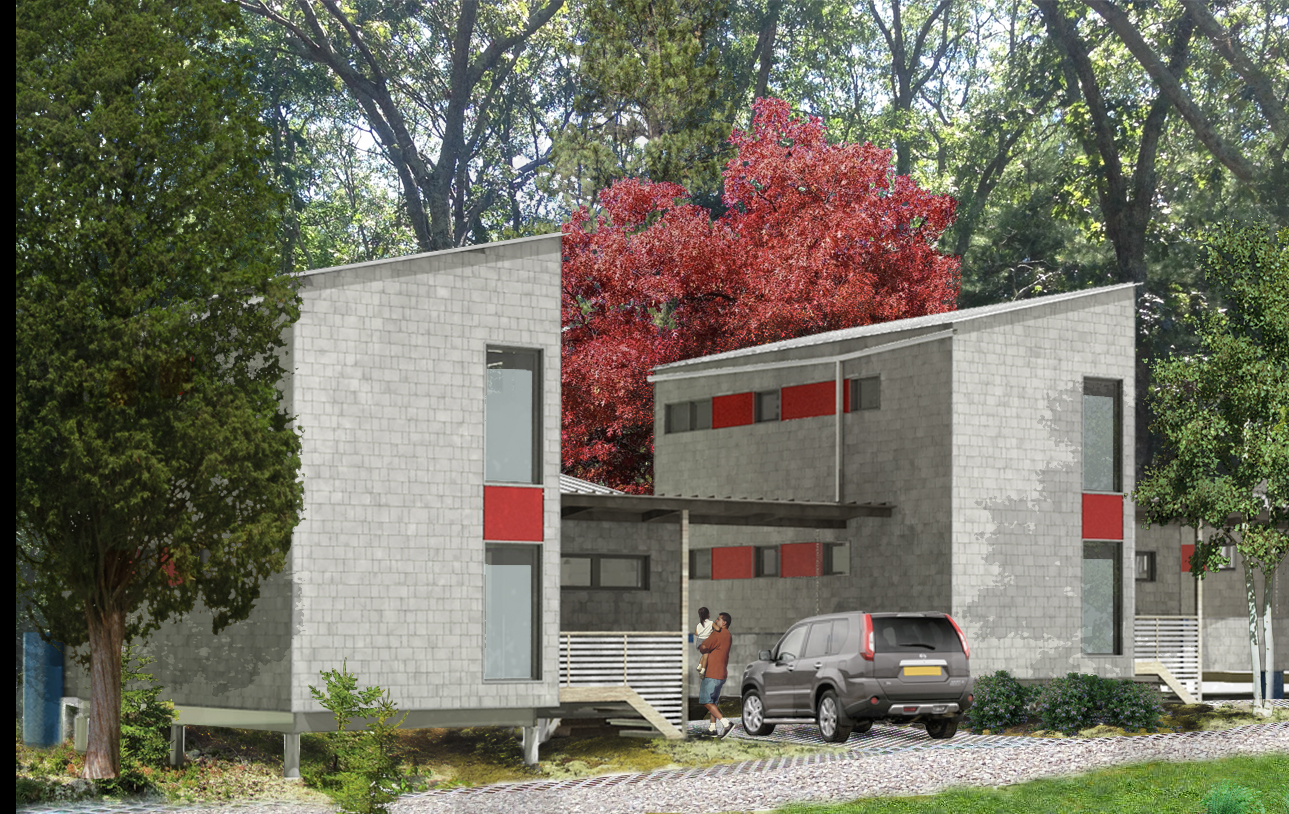 The Trust is an independent non-profit community development corporation that was founded in 2008 by the Board of Trustees of the Village of Sag Harbor to address the area's complex and urgent need for affordable housing. The New Cottages are the Trust's first project.
 
The Town of East Hampton site is a two acre, wooded and hilly landscape with existing summer cottages that were built in the 1940s and are reaching the end of their serviceable lives.
The New Cottages will be a mix of six 1-bedroom units and two 3-bedroom units, targeting families and young professionals with an annual income of $65,000 or less.
The units, along with careful site planning and passive and active technology, will achieve near-passive operations and meet criteria for energy-efficiency grants. Their modular construction will be reproducible on similar sites.
The eight units' position on the compact site encourages community interaction and recreation while also creating private outdoor spaces that extend the interior of each cottage's allowable footprint.
The design team – the firms Gans studio, JK Architecture, and Garrison Architects – bring over thirty years experience in affordable housing, community-based master planning, and energy-efficient construction.