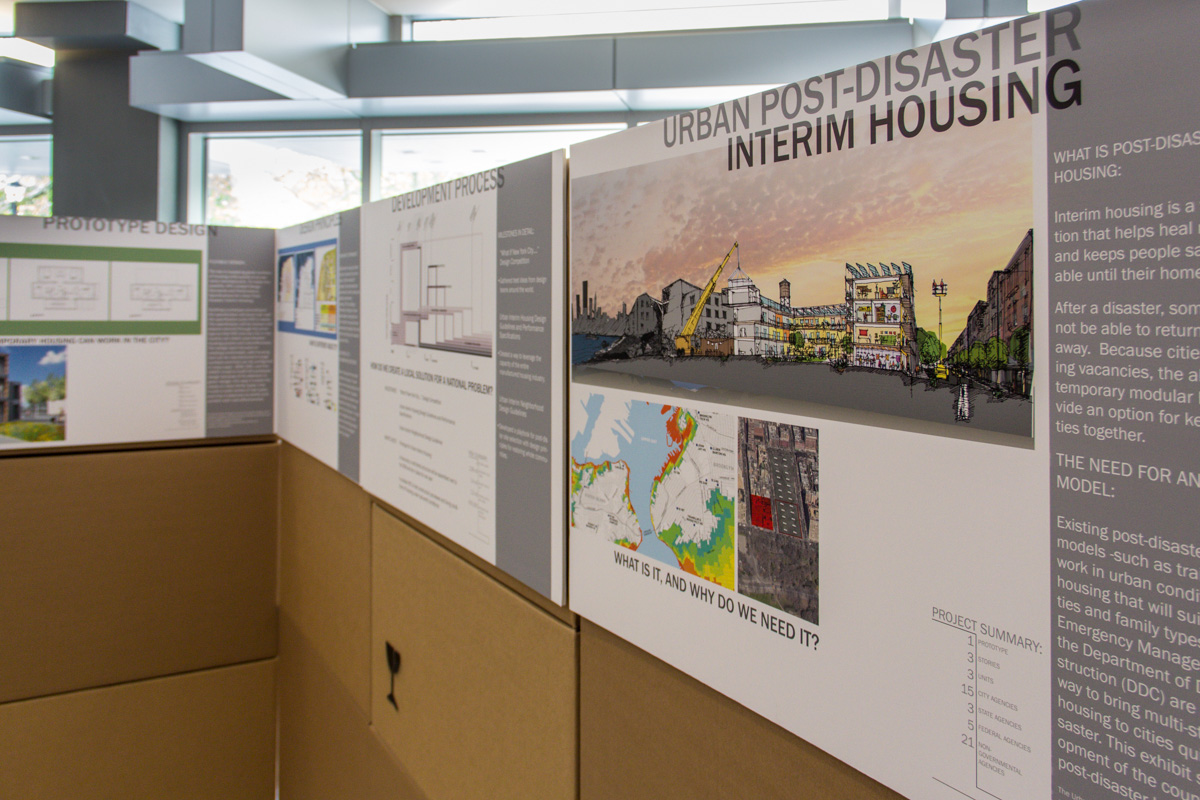 Interim Housing: Redhook Brooklyn
Historically, much of Brooklyn's waterfront was made up of wetlands. Areas such as Redhook mainly built on landfill are more vulnerable to flooding, as we all experienced in October of 2012 during Superstorm Sandy.
It is a challenge to shelter urban populations after a storm. The FEMA trailer of New Orleans fame cannot handle the density. For the New York City Office of Emergency Management, we studied the possibilities of using a pre-fabricated module (designed by Garrison Architects) in multi-family configurations in proximity to their neighborhoods in order to restore community and economy as well as housing. Working with our students from Pratt Institute and members from the community we identified sites and developed strategies for Redhook, a neighborhood severely affected by Super Storm Sandy.
Super Block by Valerie Chin
Shared Ground by Michelle Jasper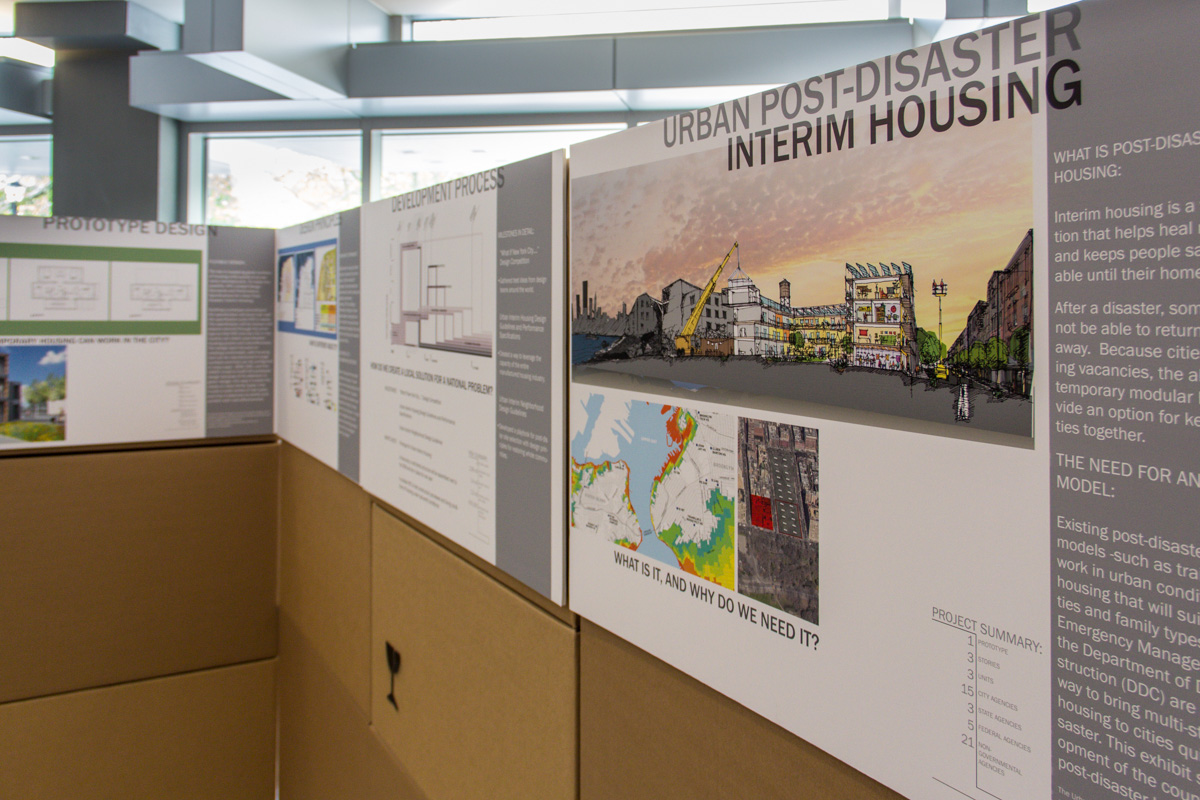 The study was executed by Gans studio and Pratt students for New York City OEM as part of the RAMP (reconstruction adaptation mitigation planning) curriculum, a multi-disciplinary effort of Pratt Institute to address the challenges of climate change as part of equitable and inclusive urban planning. The results were exhibited at OEM (above) as part of Open House New York 2013 and are currently on exhibit in the prototype module s by Garrison architects installed at OEM headquarters.