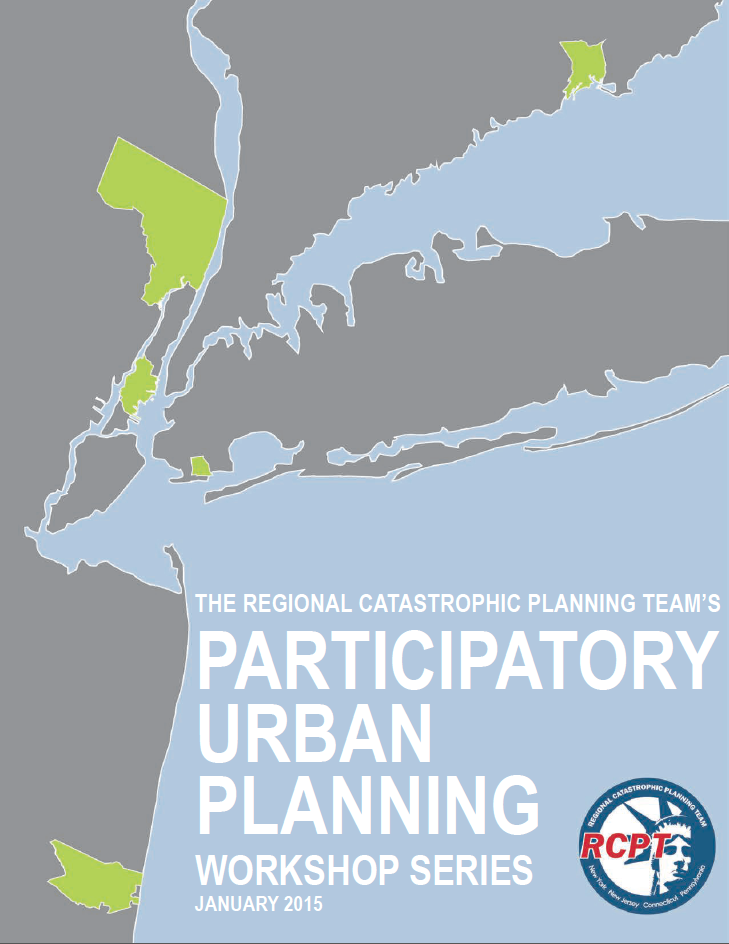 PARTICIPATORY URBAN PLANNING (PUP): OEM / RCPT
The NYC Office of Emergency Management and Gans studio developed a Participatory Urban Planning (PUP) model and toolkit to help coordinate disaster planning efforts across government agencies, the private sector, academia, not-for-profit organizations, community groups and residents. This slide is an excerpt of the PUP Phase 1 timeline, which calls out the necessary actions and key points of involvement for all stakeholders.
Following Gans studio's work with NYC Emergency Management to create the Participatory Urban Planning model, the Regional Catastrophic Planning Team commissioned Gans studio to apply PUP in a workshop series to plan for post-disaster housing.
We invited representatives from federal, state, and local government as well as community members and groups, volunteer organizations, non-profits, and the private and academic sectors to participate in the series of 5 workshops in the NY-NJ-CT-PA region.
The emergency housing modules developed by Garrison Architects and NYC Emergency Management were provided as a prototype that could be installed in the potential housing sites that workshop participants identified.
The workshops were hands-on: small, multi-disciplinary groups equipped with maps of the subject area, data on demographics and environment, and their own diverse expertise discussed the challenges and presented solutions to providing interim housing to disaster-affected residents. Each discussion group comprised members of all sectors -- homeowners, FEMA officials, urban resiliency experts, homeless advocacy non-profits, local emergency managers...all perspectives were at the table.
The Interim Housing Toolkit is an inventory that was used during the workshop series to initiate discussion on site-appropriate tools and opportunities for their implementation.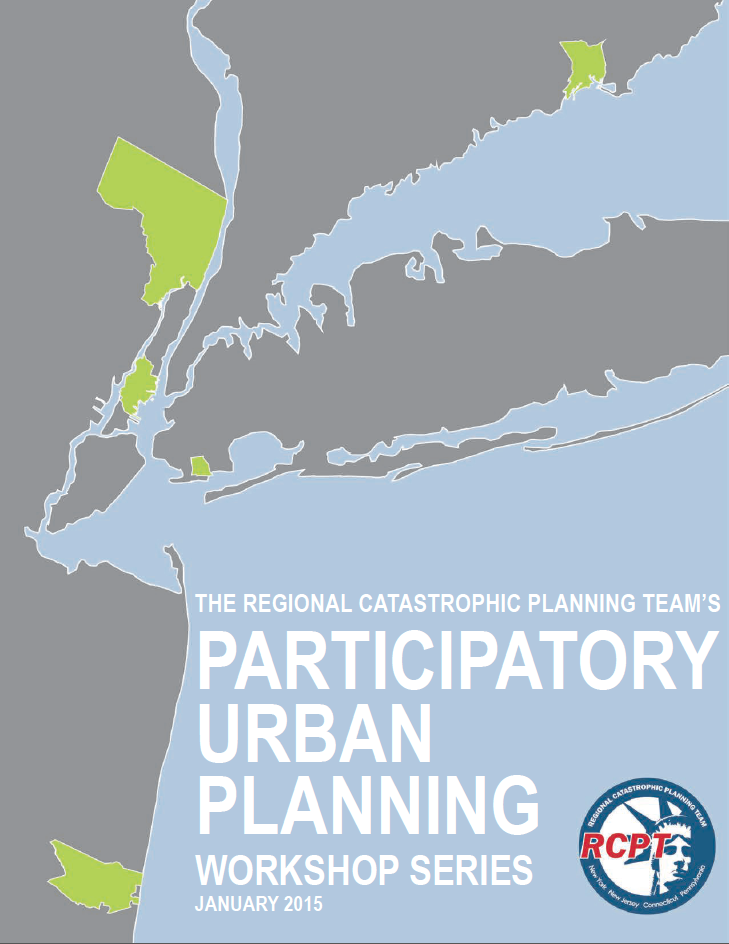 The following maps are a small sample of the analysis materials that were provided at each workshop, which are also included in the report. This map overlays Southern Bergen County's 100-year flood zone and the elderly population -- planning for vulnerable populations was a central conversation at all of the workshops.
Toms River, NJ.
PROJECT TEAM:
Deborah Gans with Roz Palmer, Cristina Zubillaga, Isobel Herbold and Sean Gold of Gans studio.
Cynthia Barton of NYC Office of Emergency Management
Erin McClachlan, Nancy Harris of the RCPT