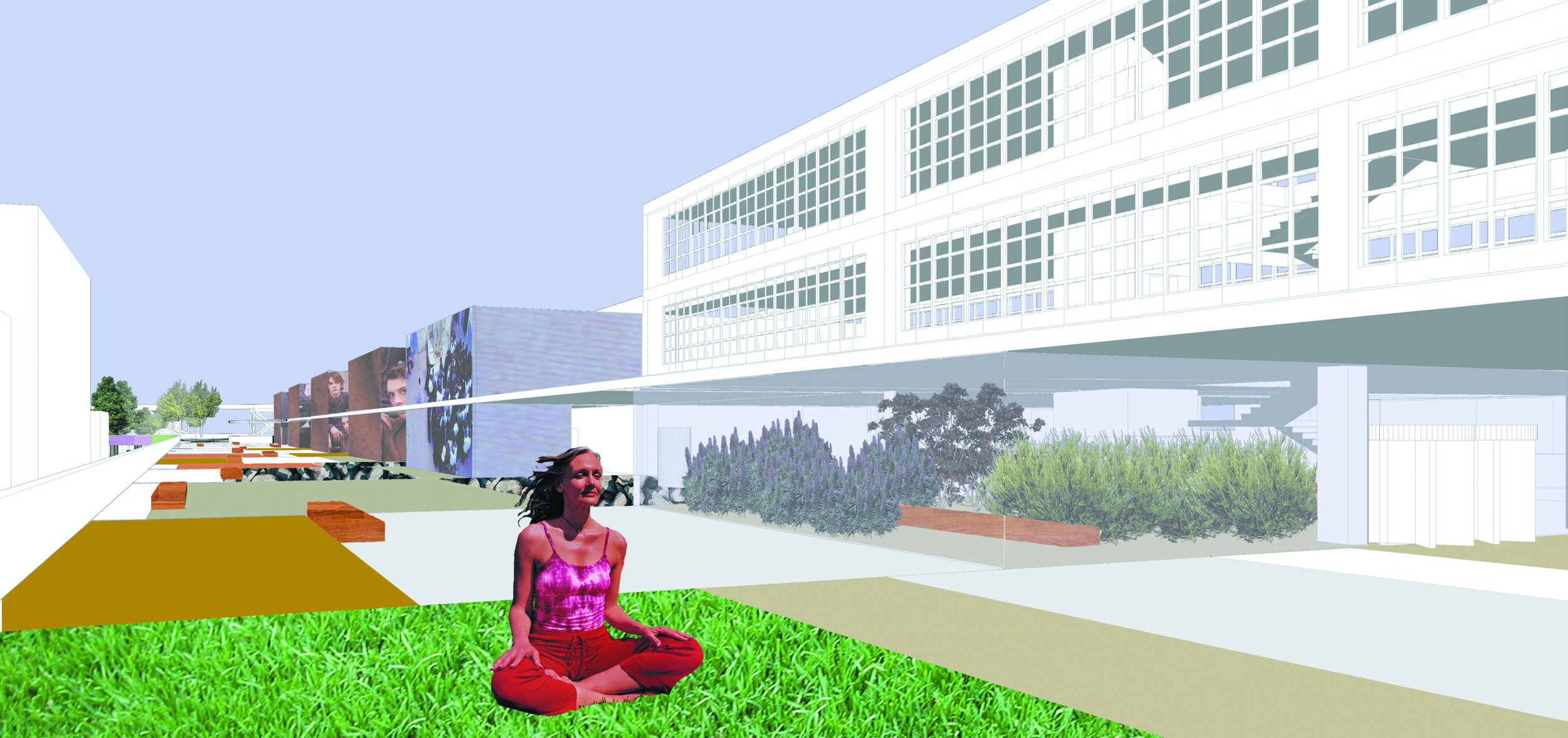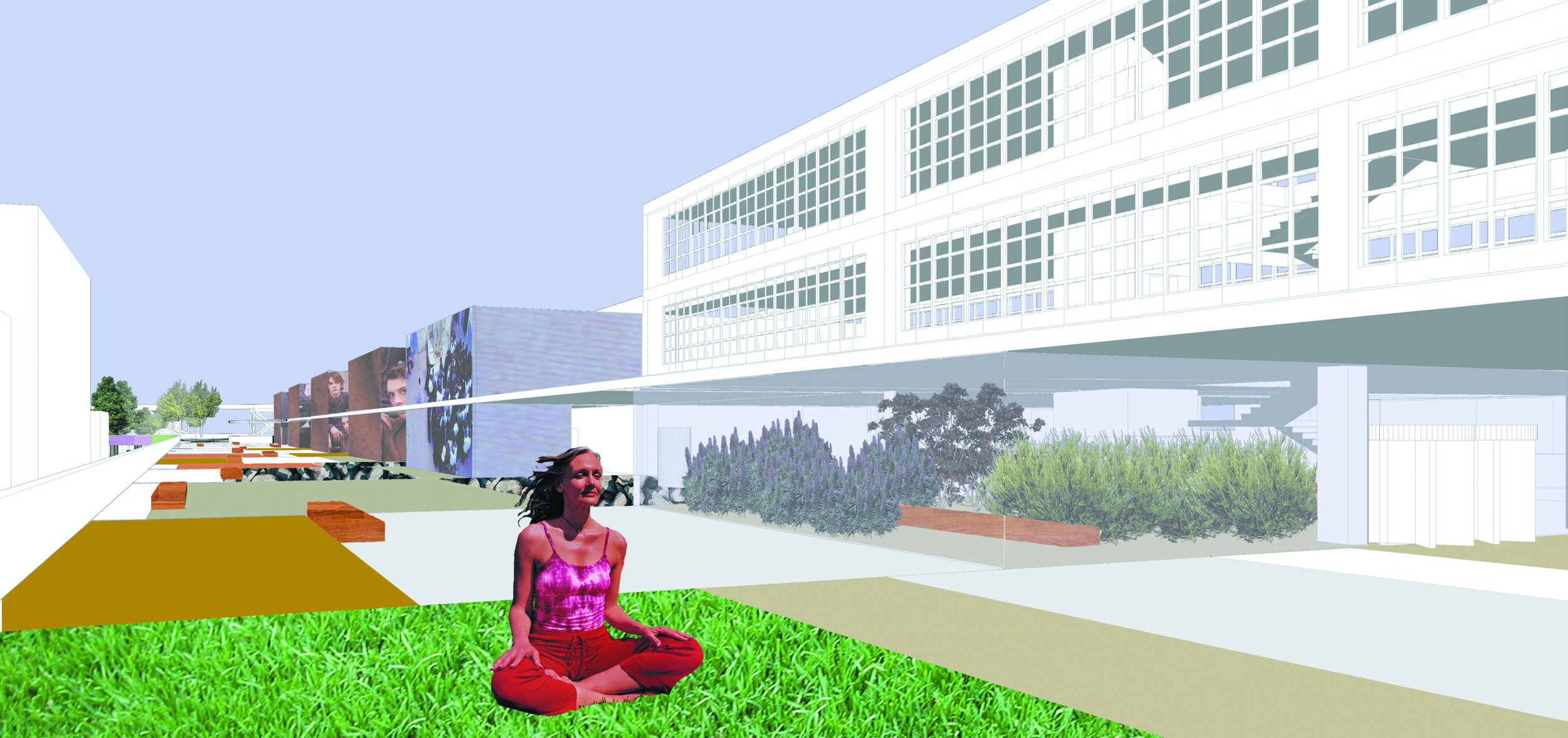 Queens Plaza is a major commuter hub and a gateway from Manhattan to Queens for those traveling by subway,bus or car over the Queensboro Bridge. This proposal integrates a new ground level bus terminal and subway station with a raised park that extends the systems of greenways from the East River to Sunnyside Yards. Within the bridge structure are outpost art spaces for nearby venues like PS1 with monumental digital displays that match the bridge in their scale.
A ground level bus terminal with improved traffic patterns has an accessible connection to the train platform and bike paths off the bridge. A new (fareless) pedestrian connection runs between the Queens Plaza elevated station and the subterranean NR subway on the eastern end.
The park at platform level has a patchwork of ground covers, an arboretum of trees to mitigate transit air quality, and enclosed green houses. Projection surfaces wrap the boxes of the bridge structure at platform level; and the spaces between them can be used for formal and informal viewing. The site is wired so commuters can plug-in while taking a break in the park, or waiting for the train. Greening continues at sidewalk level as well.
So many of New York's public spaces are places of transit. We pass through them on our way to somewhere else pausing only to change trains, make a call, or buy a snack. But these are important moments, caesuras from the rush. The architecture of inter-modalism can shape, heighten, and prolong the moment.