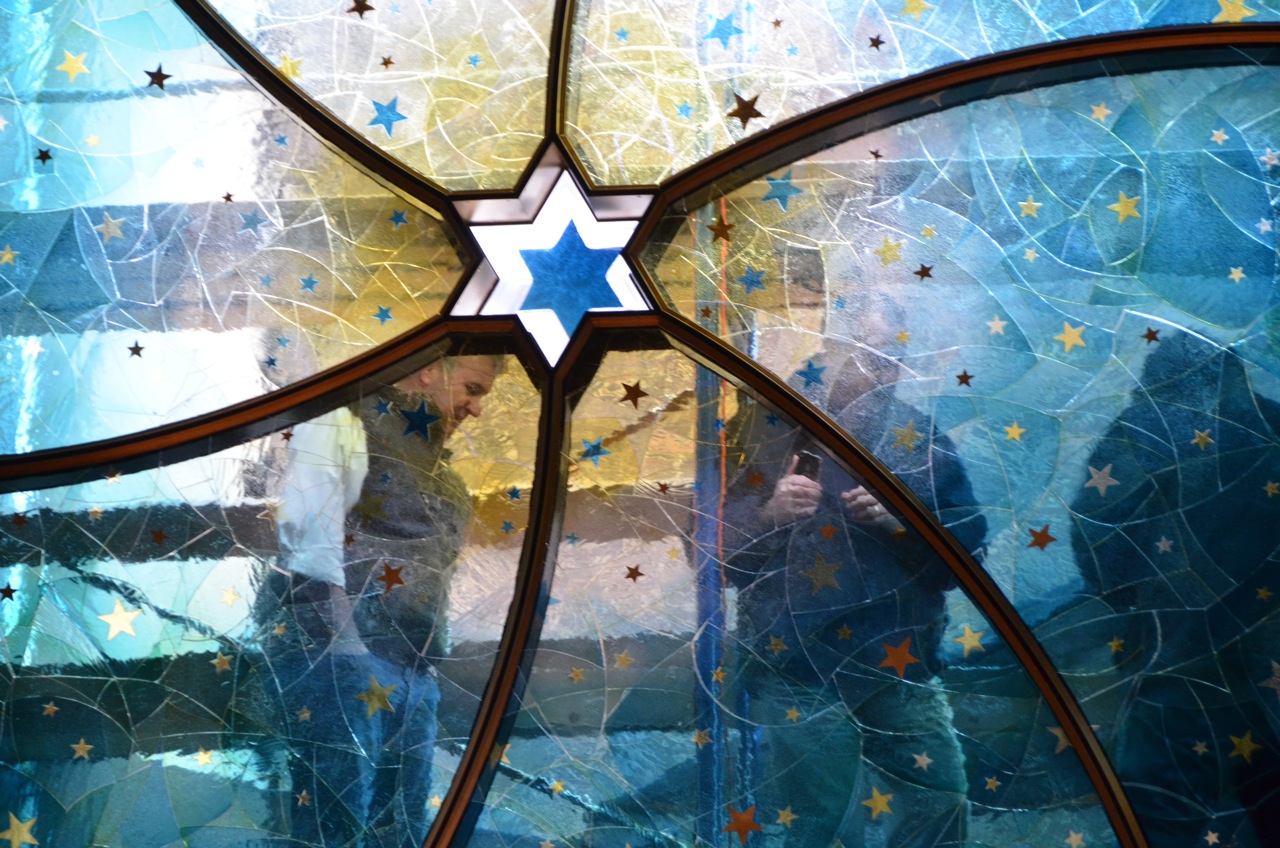 Rose Window for The Eldridge Street Synagogue, NYC
Created with artist and friend Kiki Smith, the window is a meditation on the highly ornamented interior of the historic synagogue built in 1887.
(Deborah Gans left, Kiki Smith right)
The window extends the field of stars found on the wall into the literal space of the window where the light activates them. Its configuration of ribs emanating from a central oculus is reminiscent of the domes in the ceiling.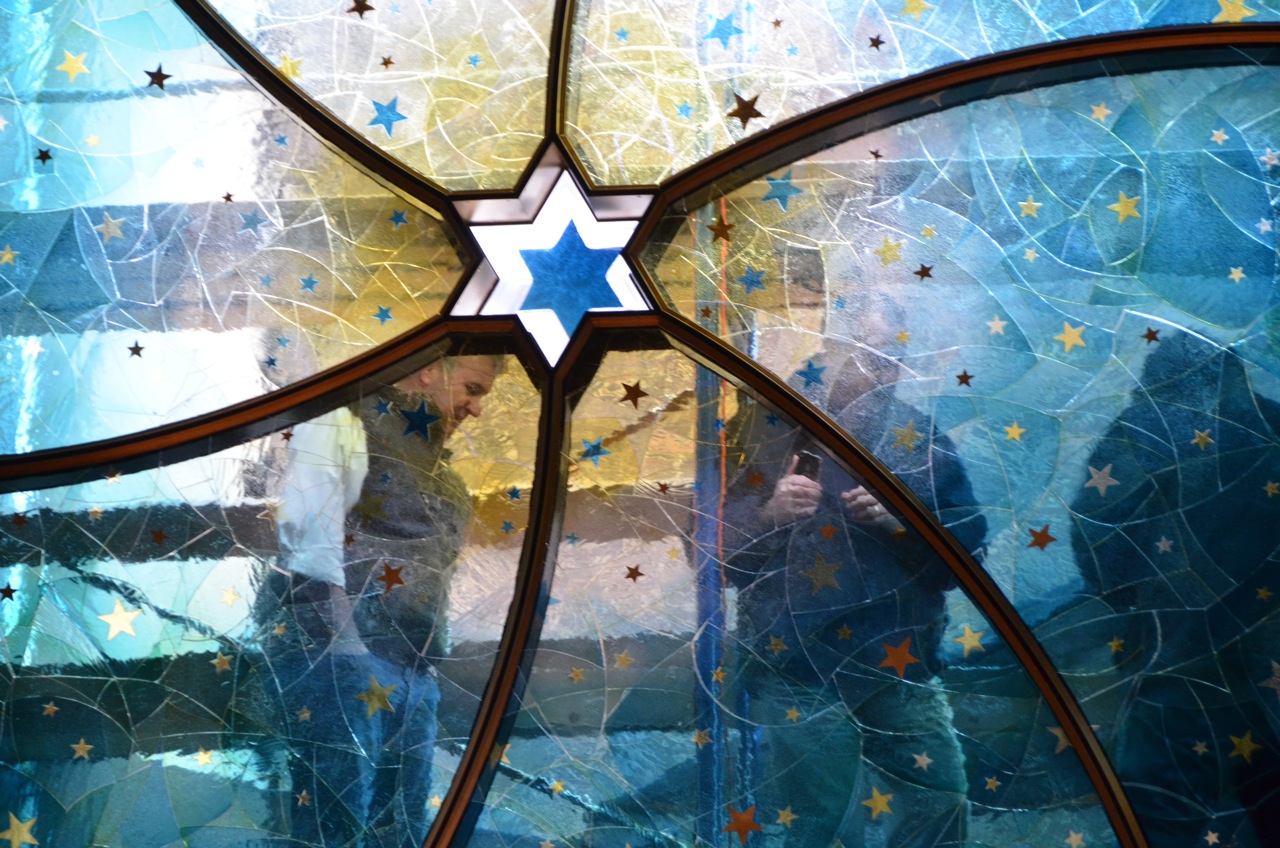 In both the existing synagogue and the window, the six pointed star is reserved for the center. In the window, this star is a single piece of cast glass that extends upwards and out of the bronze frame.
Layers of traditional mouth-blown blue and silver stained glass are adhered with silicon to large glass sheets, eliminating the need for lead came frames, which are replaced by cracks of light. This first use of the silicon adhesion technique in the United States was executed and refined by Gil Studio.
The black circle in the diagrams is the built circumference of the window. But the full geometry of the window is a series of arcs generated from the six points of the central star that continue, conceptually, beyond that circumference to infinity.
from concept to installation