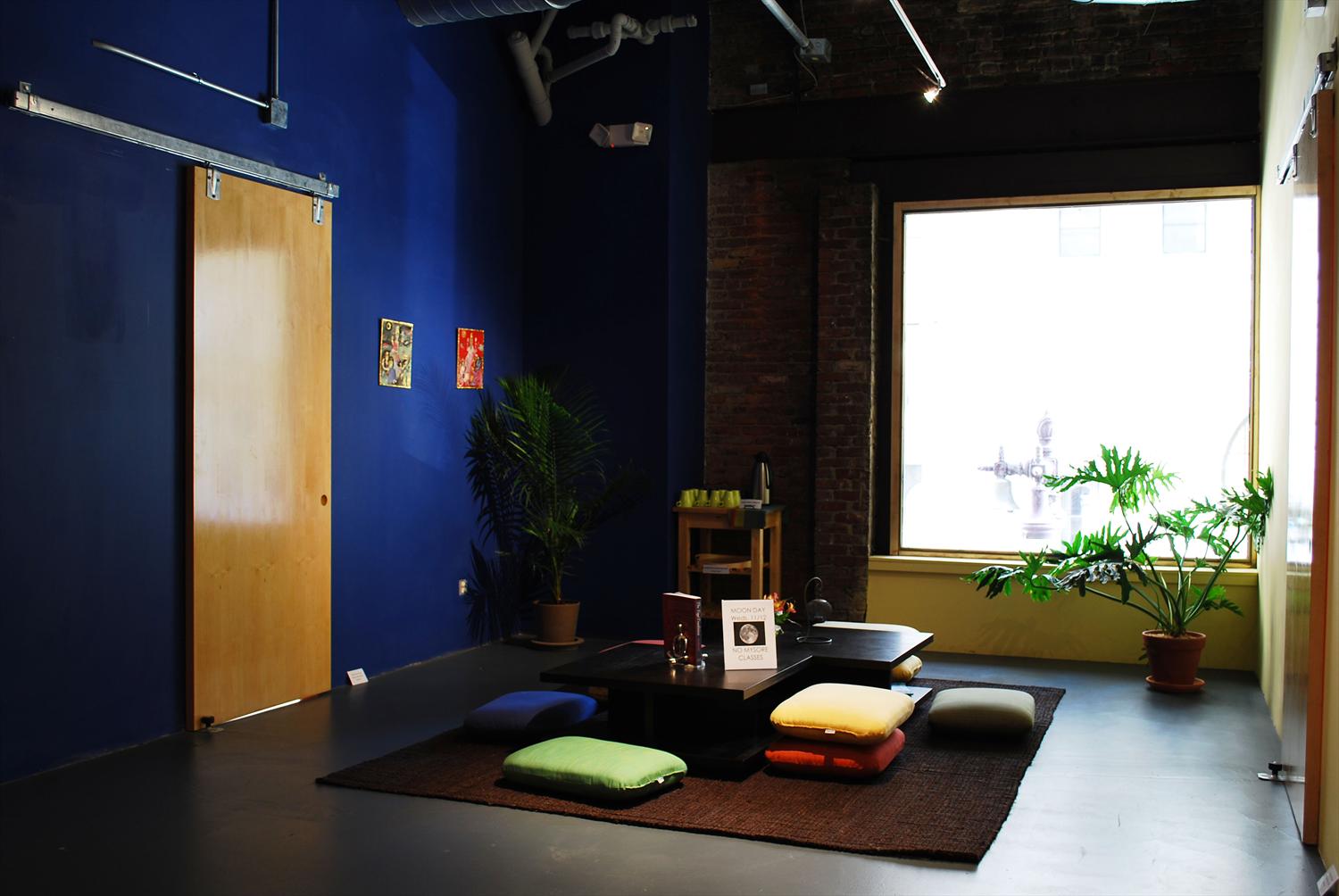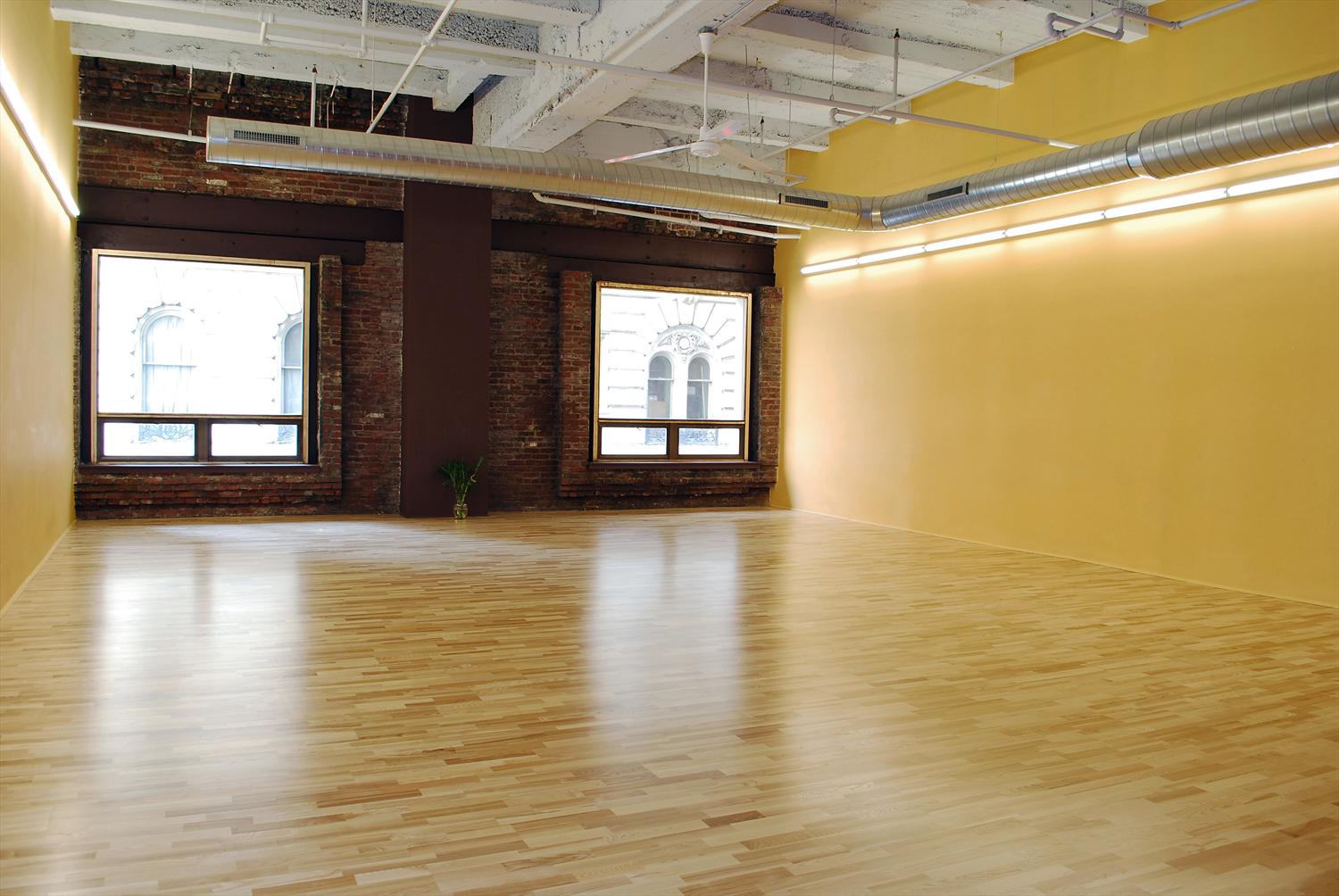 Gans studio designed two schools for Yoga Sutra, one in New York City and one in Philadelphia, each with multiple practice rooms, teaching and lecture areas. In the New York school, studios border a large reception area that doubles as a lecture and reception space. The reception desk is wrapped in silk sari material. The diagonal gridded cabinet holds mats.
The focal point of Yoga Sutra in Philadelphia (above), was its water-jet cut steel screen serving as the divider between reception and the dressing room and studios beyond.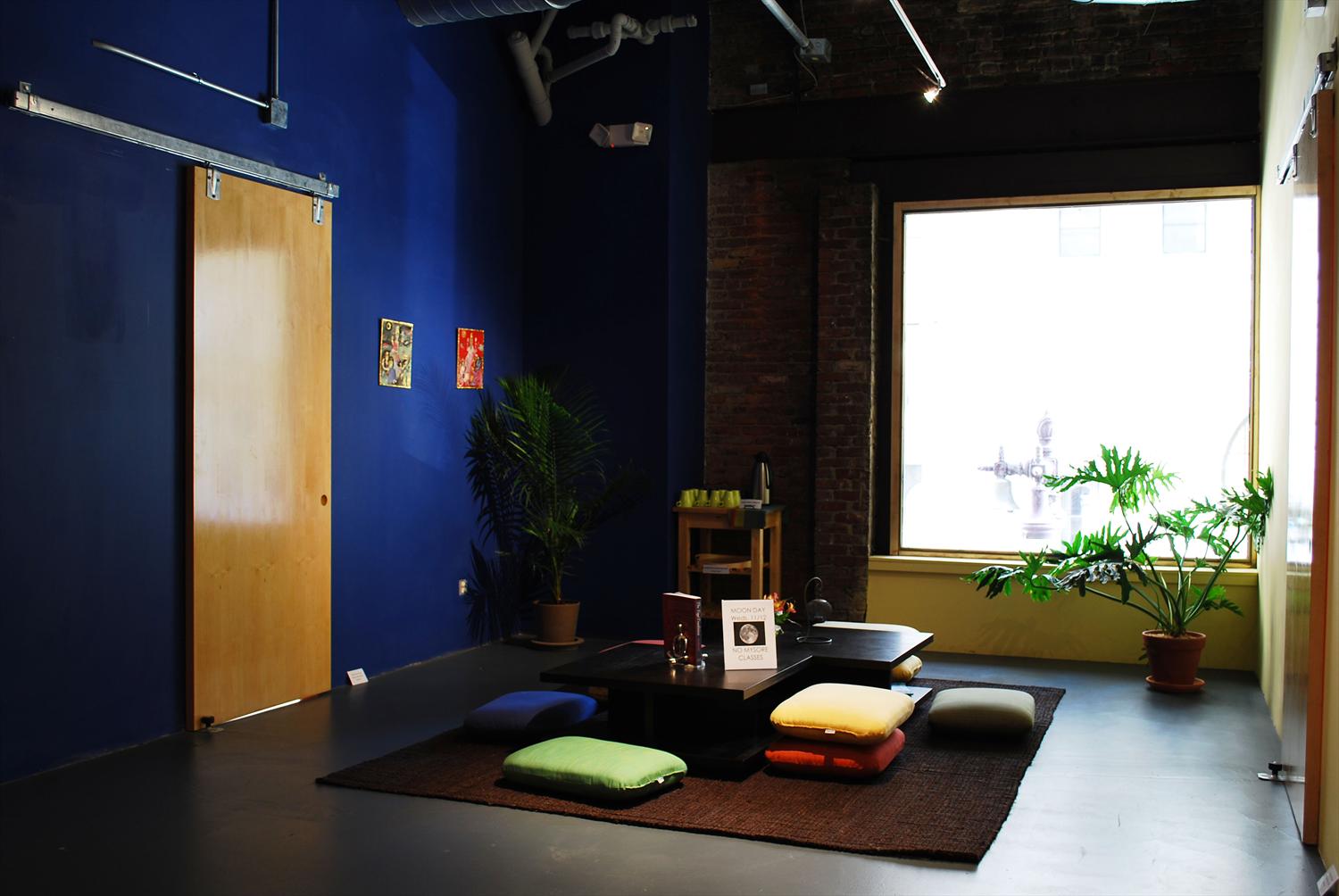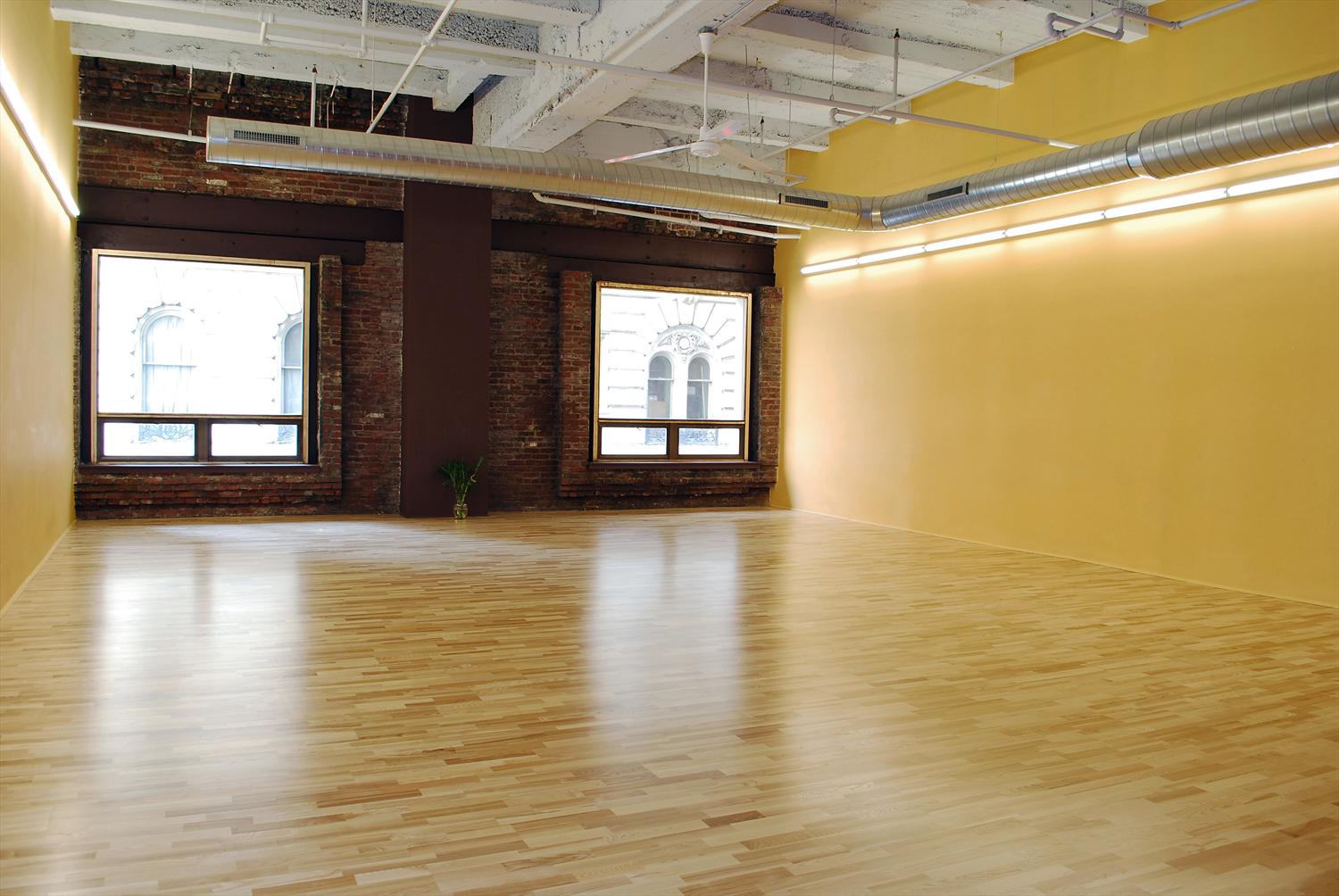 The steel wall incised with a repeated sutra is a contemporary equivalent of the traditional Indian screens used to create subtle degrees of privacy. It's water jet cut technology is suited to repetition - just as the sutra gains significance through chanting.