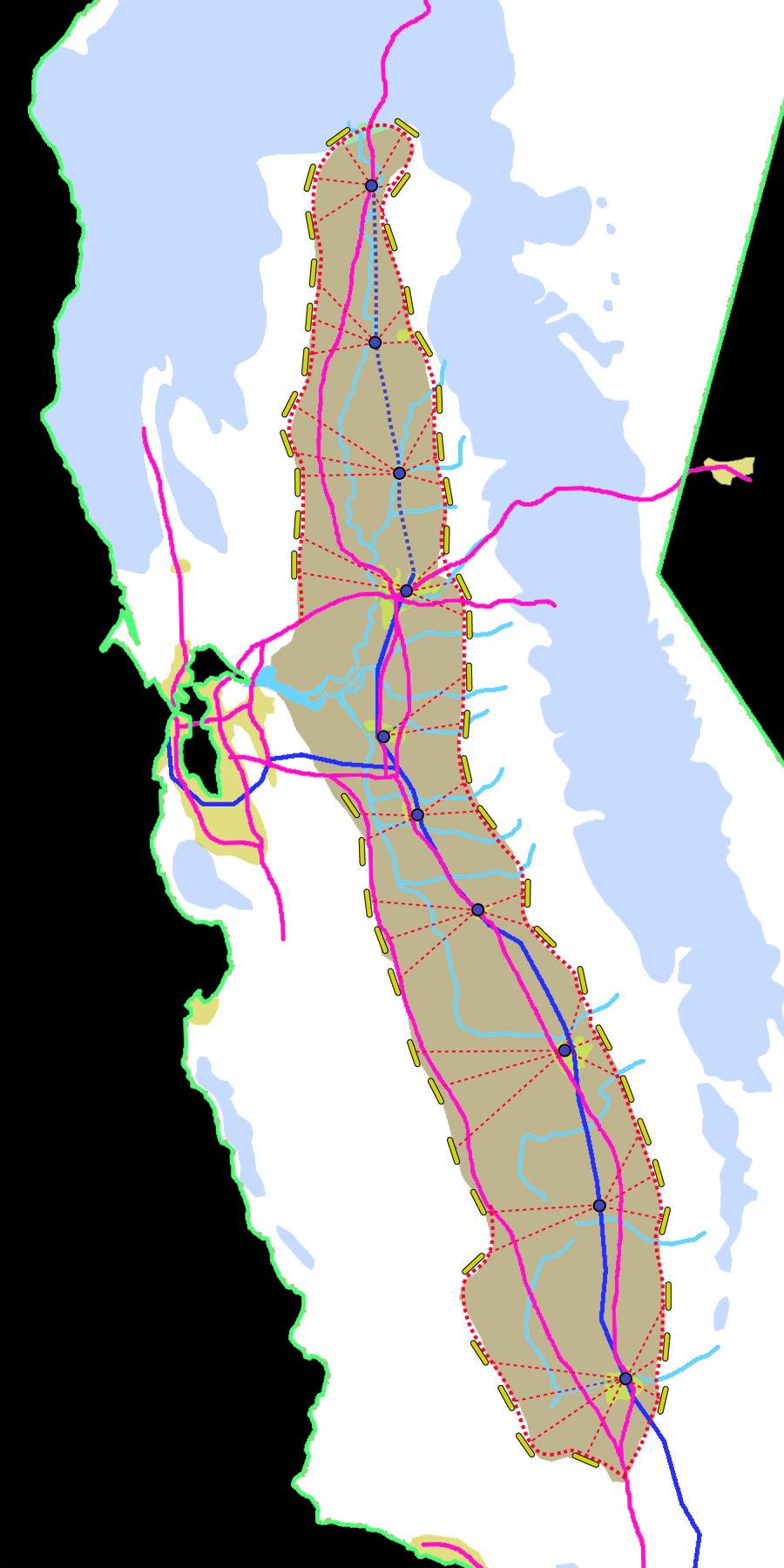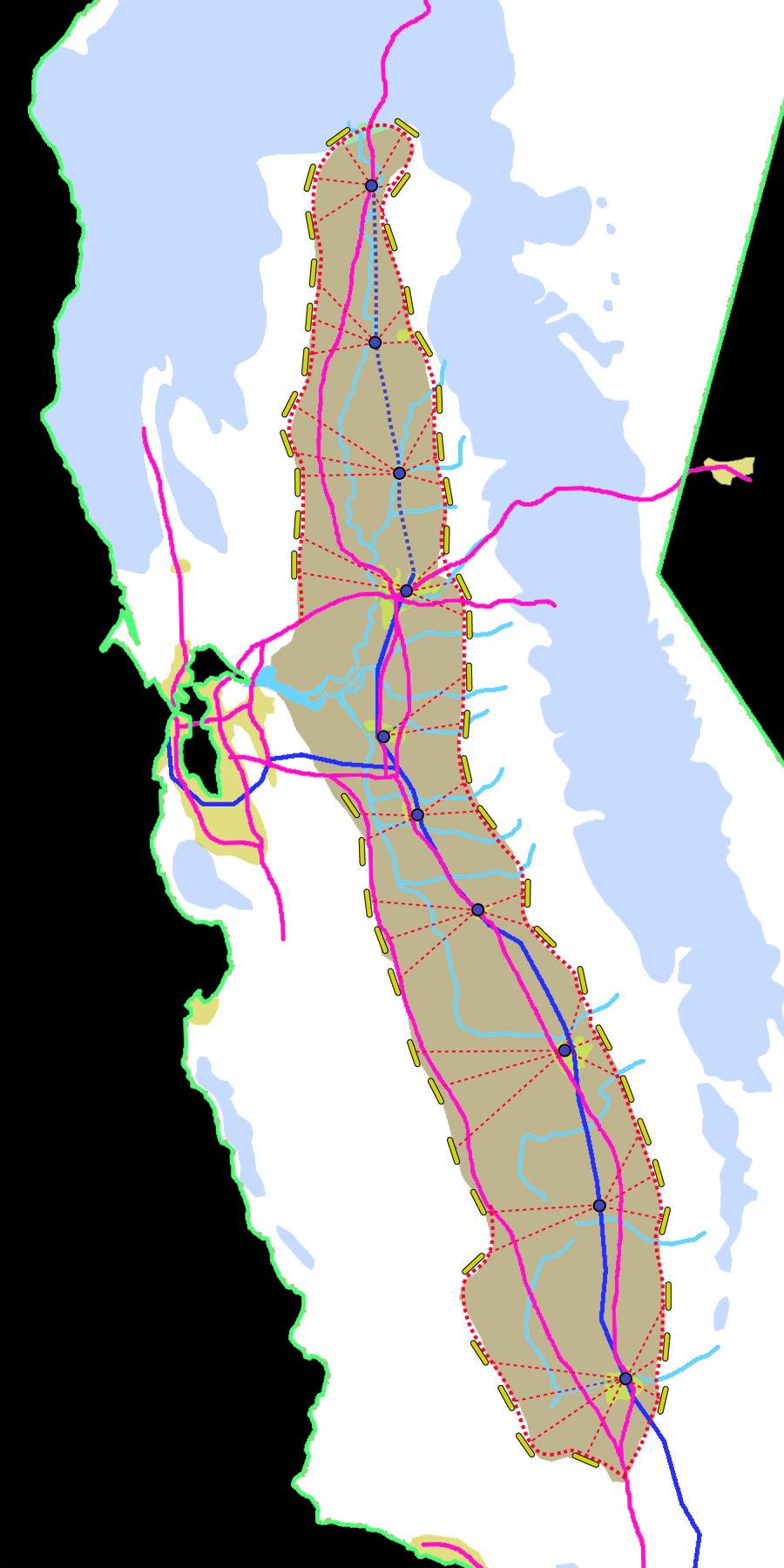 Housing the next 10 Million
To protect the ecological and economic resources of the Central Valley, which are threatened by sprawl, we proposed a necklace of small cities along the valley rim. The existing I-5 and the high speed rail connect them to each other and the coast.
Here is a typical rim city running parallel to the edge of the Stanislaus National Forest and the Great Central Valley, preserving both. It functions as a conduit for the rainfall and ground water from the mountain to the valley through its system of parks that run perpendicular to the hillside.
The neighborhoods of approximately The ring road and high speed rail both arrive at the center of town at the bottom of an axis of public and commercial space that climb the hillside.