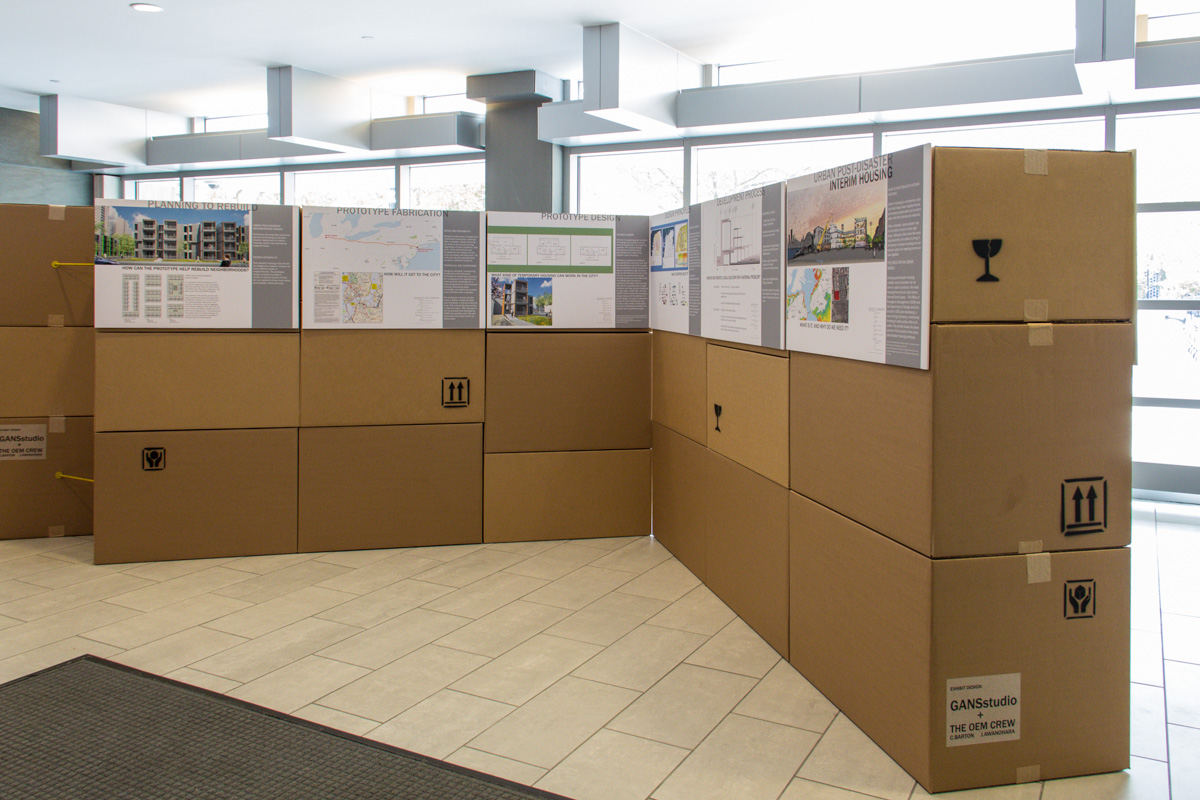 Exhibit Designs
In approaching exhibit design we seek out a system that enhances the appearance and the meaning of the work displayed and engages the architectural setting in the display.
Vacant Lots
with Armand Le Gardeur, Graphics by Tibor Kalman
For the Architectural League of New York's Vacant Lots, a study on infill housing for what were then (1986) poor and unattended neighborhoods, we used the vernacular technology of the metal stud in the form of urban building blocks. The work was displayed on the surface; the background information was displayed in the internal block passages lined with gypsum board. Visitors could see the magnificent space of the Mercantile Exchange Building and each other through the screens of studs as they circulated through the urban grid.
Bridging the Gap
with Anthony Webster, Structural Engineer
For this study in the pedestrian connection of the Brooklyn Bridge to Lower Manhattan, we developed a stanchion system of steel L-sections, bolts and guy wires with the feel of the light and small redundant members of the historical bridge. The installation turned the space outside of the auditorium space of the Graduate School of Architecture and Planning , Columbia University into an informal gallery. The stanchion system was flexible and useful enough that it remained in place for almost ten years after the show and displayed any number of exhibits.
For an exhibit about large span structures and the scale of event they housed we used the emerging technology of the moment, cnc milling, to create back lit displays with miniaturized feel of spectacle. The triangular stanchions can be arranged to create a connections across a large space, in these images a gallery at Pratt Institute.
Interim Housing Rebuilds a Neighborhood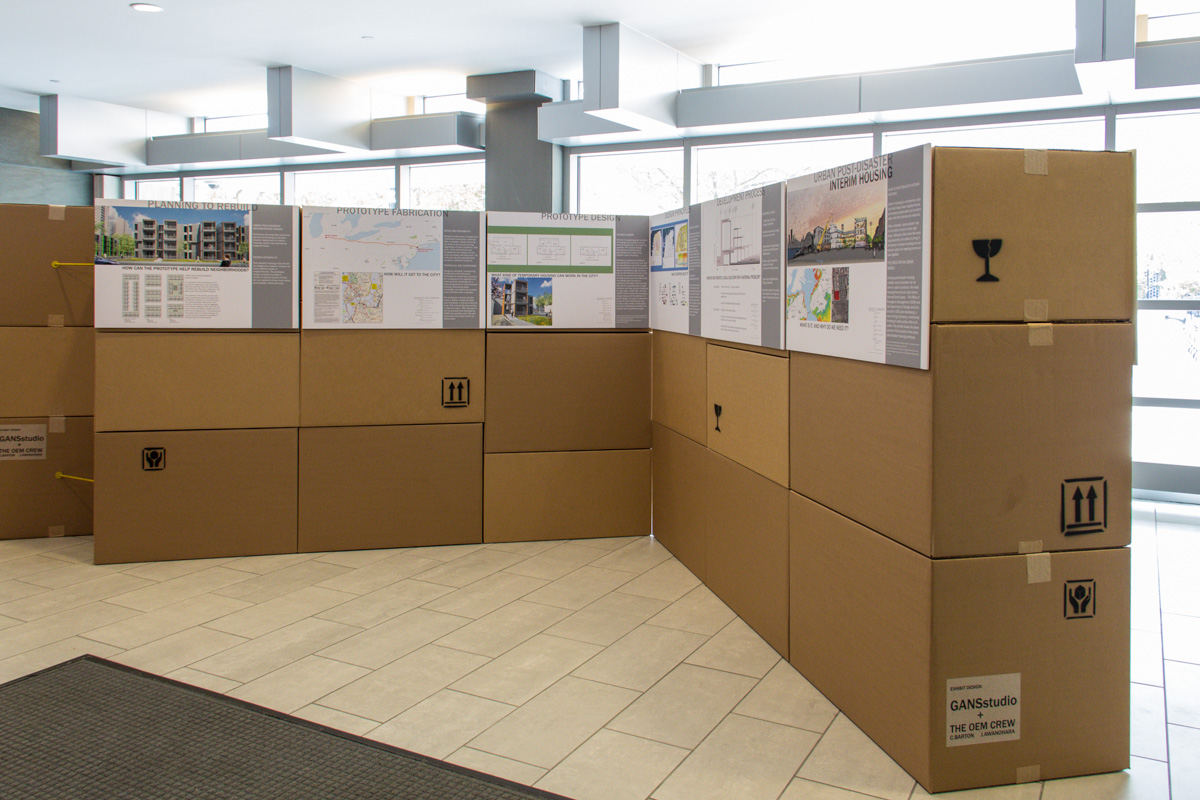 For this exhibit of post-disaster, modular interim housing units, we used moving boxes in a zig-zag formation connected as a comment on the temporary nature of the housing and also as a solution to the budget and time constraints of the exhibit, which was installed in the lobby of The New York City Office of Emergency Management.