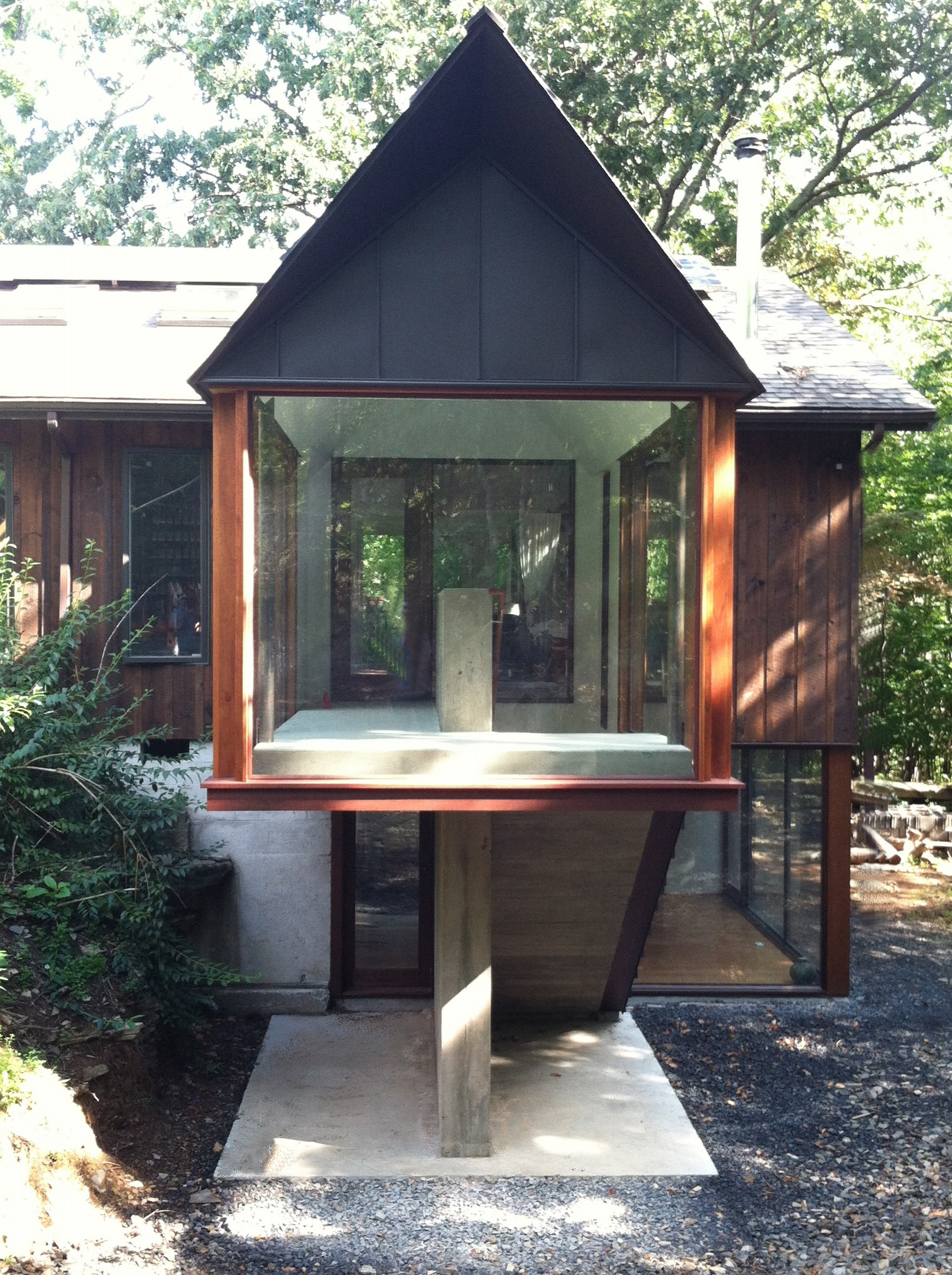 HOUSE ADDITION: WOODSTOCK, NY
The client requested two house additions: a foyer and a stair connecting her bedroom to a new professional office in the former car park. She requested that the additions transform the front facade, which was non-descript, and enhance the house's general character.
The stair is of board formed concrete with a mahogany curtain wall and a standing seam metal roof. The cantilevered landing is large enough for a yoga mat.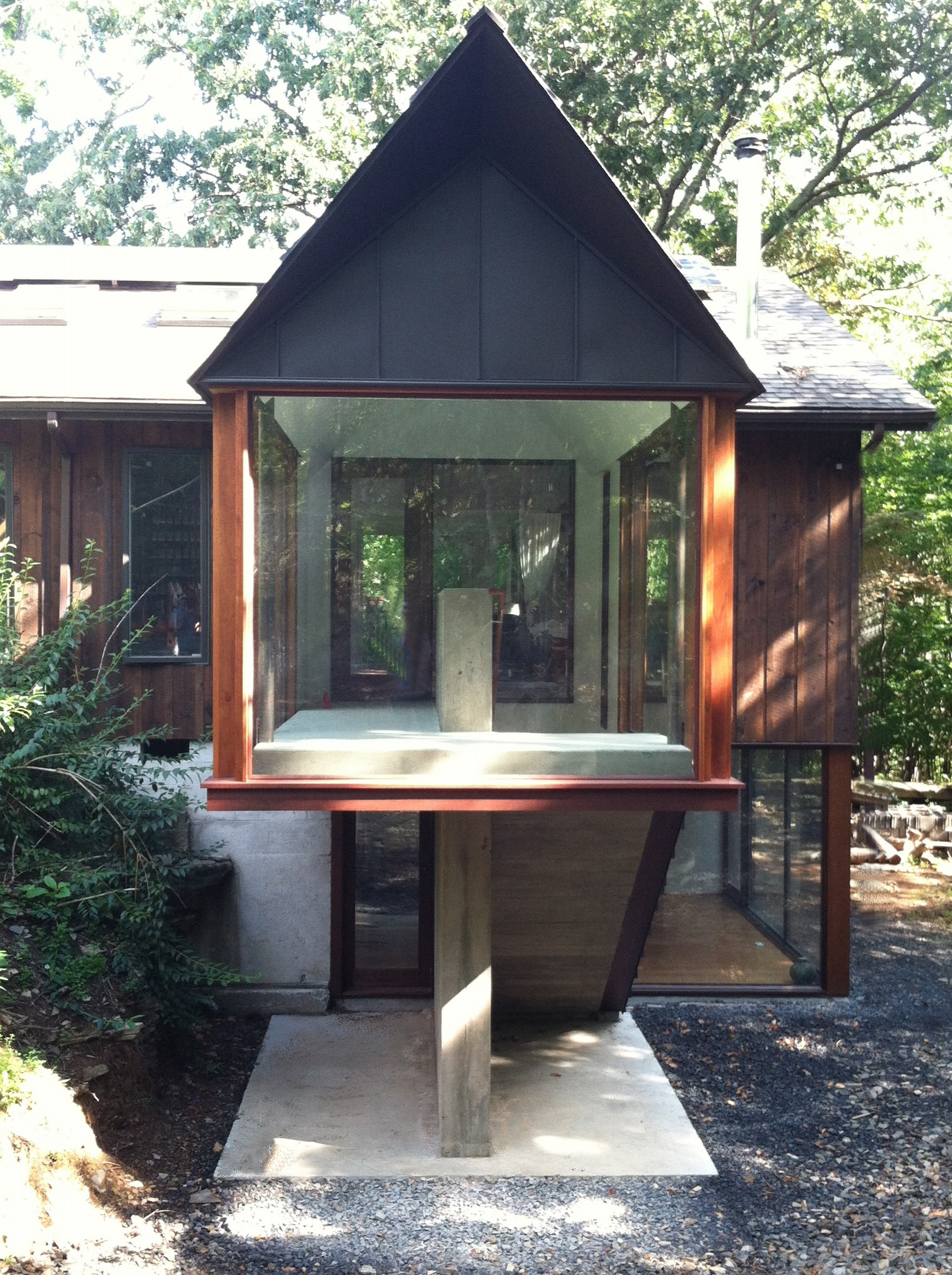 The foyer addition uses polycarbonate glazing in combination with the concrete and mahogany found in of the stair addition. A new loft study looks out across the foyer and creates an interior threshold to the main body of the house.
The additions play off of one another and frame the site.